Special Offer
We offer 10% off your entire order if more than one of our services is booked for your event: Dj, Coordination, Photo Booth, or Lighting Packages.
MorningStar Entertainment knows how to get the party started as we uniquely craft and plan with your scripted ideas. You have the power to approve or decline anything we do. However, the more you plan with us before your event, the more you will be amazed how we actually get your guests to participate, dance, and interact with one another! You will be the only one prior to and at your event "in the know" and the best part of your party is anticipating the great fun, laughter, and interaction that will be revealed during these scripted festivities.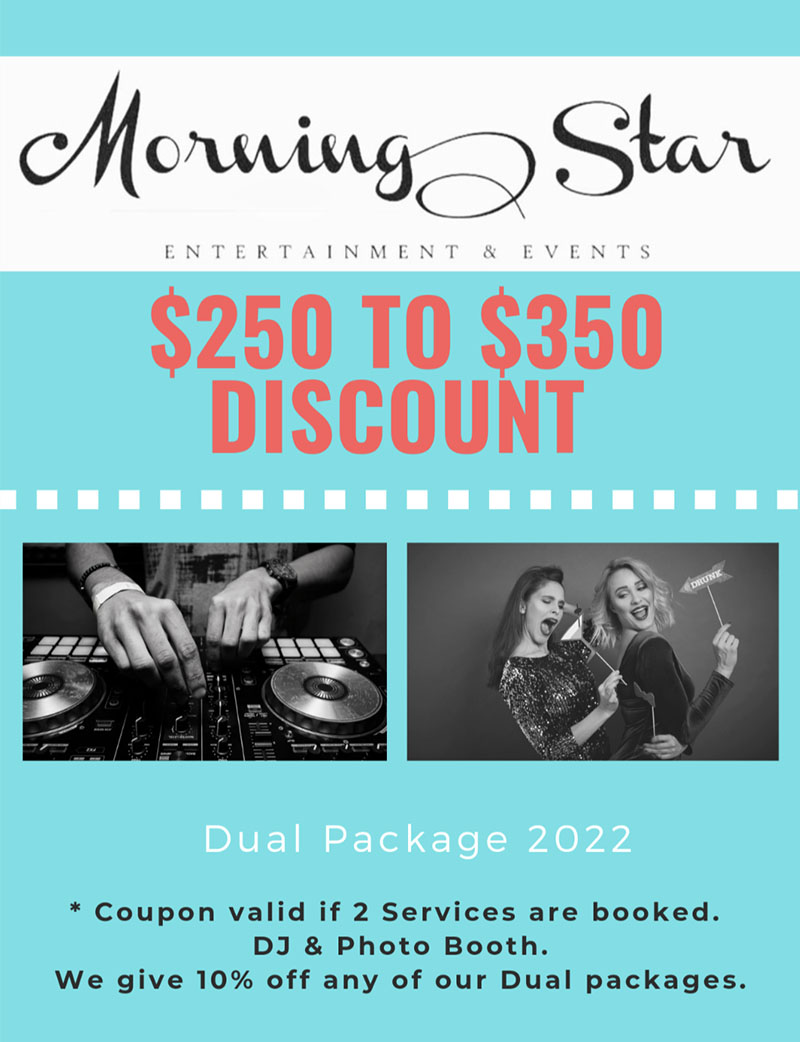 We specialize in providing our clients with the right DJ for your event as this has been our practice for many years. We not only specialize in providing excellent DJ entertainment, but we also have experienced Family-Style DJs that offer family friendly entertainment, including Christian DJs available upon request.
All of our DJ Packages come with full pre-coordination planning, so your event will truly be as you had imagined. Additionally, we provide full Mobile DJ Services as well as the promise that all of our DJs have had at least 2-5 years of experience.
Our veteran DJs boast 7-15 years of experience, but no matter which DJ package you choose, our DJs are all seasoned to provide you with excellent entertainment!
More good news... our event company does not charge for travel as we have access to professional mobile djs all throughout America!